hi folks Chris Anderson with mountain comfort RV today we're gonna look at a coachmen mirada this is a 35 LS model nice floor plan it's kind of a diesel floorplan, but for people that don't want to spend diesel money so. I'm gonna have a lot of the same features with you know about $100,000 or more or less price tag on it.
So, that's that's never a bad thing first and foremost it is a coachmen mirada. So, you want to know first of all that it's as Dell and the sidewalls okay as down on the sidewalls this is that fiberglass material on the outside and then underneath that on most motorhomes like 95% of them underneath the fiberglass is new one when luan gets wet because water got in somewhere of the many places water can get in luan swells that's what causes RV delamination and there's really no fix for RVD lamination you have to prevent it ahead of time and that's what coachman has done they've gone to a composite material which is much more expensive, but it is lighter weight and it adheres better and it does not absorb water and by not absorbing water you're going to eliminate the likelihood of having any type of delamination throughout the life of this product this is a full two-inch sidewall in this product. So, a nice thick sidewall well-insulated coach and very very feature loaded.
So, without further ado. I've kind of got it crammed in a corner here and we're it in our VCO right now, but it's a good opportunity it's lit it's warm outside right now is a little chilly. So, we're taking the opportunity to do some videos today and.
I'll get to as many of the compartments as. I can. So, please forgive me if.
I miss anything we're gonna start right here with a nice molded into the wall LCD TV outside nice weather stripping around here to protect said TV nice thick door. So, that's all built into the side of the coach instead of being crammed in one of your lower compartments a nice part about this is it's better to be up here from from a height standpoint, but also when they put it down below your you're limited as to your eliminating some storage number one number two the storage that you're not eliminating yet you have to be cognizant of the fact that. I'm throwing this and there is it gonna roll into my TV and nothing else goes in here this is just for the TV.
So, that's a good setup you can see frameless windows all around on this coach this is a colored fiberglass and some colored gel coat fiberglass that is died glass instead of painted glass there is an advantage to that painted glass is nice don't get me wrong, but, but dyed glass is actually the same color underneath so, if you do get a scratch or something in it this will be the same color underneath as it is on the outside. So, big time difference there in the event of a scratch and this colored fiberglass costs a whole lot less like six grand less than having a full body paint coach side Swing baggage door kind of the same idea as a diesel there you can see some of the storage inside and that goes up and over and it's lit. So, we're going to try to get a good shot of that another pass through here.
I hope the camera can pick that up it's a little dark in there and then right over here as well more storage. So, pretty good storage for a gas coach this is going to be propane. So, we'll skip that one more storage here more storage there okay on the back here this is actually a molded one-piece cap a lot of Cheaper motorhomes have just a flat back to them with corners that's one of the upgrades when you step up from a pursuit to a Murata you get the nice high end cap look just to give you the contrast let's do 180 degrees here this is a pursuit there's nothing really wrong with this, but.
I think there's an obvious esthetics difference here between just a flat back with corner trim on it as opposed to a one-piece molded fiberglass cap like all your high in motorhomes have alright this coach will tow 5,000 pounds behind it. So, that's good fully walkable roof by the way it is a fiberglass roof all coachmen mirada is have a fiberglass roof standard on the product and that's one thing any any high-end motorhome you go to three four or five hundred thousand dollars gotta slam those little harder three four or five five thousand dollar motorhomes are all gonna have fiberglass roof some. So, that's a nice feature there.
I know you want to see the inside let's go do that okay we're inside of our 2017 coachmen mirada 37 LS welcome-home that's that's just kind of the feeling you get when you walk in this it's gorgeous Murata has always been kind of a price point coach, but in recent years they've really decided to use the pursuit as more the price point coach and to give people the things they want in the Murata that did raise the price a little bit, but we're still. So, much less than. So, many of our other motorhomes.
I mean your word dealership that carries motorhomes up over half a million dollars and and. I love those coaches, but most people can't or don't want to spend that kind of money what is wrong with this. I mean this is a well built product from a company that's been in business over 50 years that's gorgeous they do great floor plans.
So, let's take a look around and really dig into this a little bit up front we have a great looking cockpit they've done the really nice dash applique you've got backup cameras inside cameras and of course all your heater controls are up here you've got the nice power shade both the the screen the sunshade and the privacy shade up front and same thing on your manual shades on the side power and heated mirrors on this coach don't ever assume coaches have that because a lot of times when you're trying to hit a price point they absolutely do not have that they've upgraded the seating in here this is nice two-tone seating it has really high-end look the table goes in place just like you see it there when you're once camp is set up you have a nice pull-out table. I'm going to try to lean over and get to hair that's nice when you're sitting in the passenger seat that'll get you your laptop computer also there's control might want to shoot under there because back at the back of that those two little plugs back there one of them is just a 12 a standard 12 volt plug like a cigarette lighter the others of you a couple of USB ports we all have USB toys these days. So, that's nice look at the storage above because it's all around and these are fairly deep storage all the way around you can see the high-gloss cabinetry really pops it really stands out they do a wonderful job with that and there's a little things like you don't really notice this stuff unless you sell harvey's for a living.
I suppose, but you know most of the time this little end piece right here this piece of wood right here would have a piece of plastic down it that's called t molding and t molding we've all seen it because it fits nice and tight when it's new, but two years later it shrunk down from the top it's peeling off it expands and contracts too much this is wood it's it's the real deal and that makes a difference and that's why. I say there's a lot of bang for the buck in this product beautiful solid surface countertop and glass and solid surface backsplash this is gorgeous folks. I mean it really is.
I don't care what you spend you're not going to get a lot better looking than what you get right here we do have you can see it's real solid surface double bowl stainless sink pulldown sink sprayer easy access the reason everybody loves the solid surface stuff it's not just that it looks better, but it's also repairable, if you're scratch countertop surface on there it can be wet sanded buffed back to to a beautiful finish and look absolutely as good as new you simply cannot do that with a standard countertop with a laminate countertop we have a 30 inch microwave up here this is a residential microwave you do have a regular oven gas oven down here as well three burner cooktop underneath they gave you a little cubbies at the back here where those those pieces of chorion actually go alright let's go over storage in the kitchen. I'm going to just open everything up and let him shoot look at the size of that nice pots and pans space big enough for a trash can underneath the sink there look at your drawers okay watch that these are self closing drawers all you have to do is get close they pull themselves in there's two benefits that number one it's very cool, but number two it actually helps hold the drawers in while you're going down the road little tension in on the drawer you know what that helps eliminate rattles you know you're gonna have enough squeaks and rattles in any motor home with all the house stuff we put in here, if you have something that's helping eliminate that that's a very good thing all right let's close this back up let's look at the booth here coachman puts seat belts in their seats even the backwards facing ones. So, you've got four seat belts at the booth here this is called a dream dinette this will drop down and make into a bed you can see your roller shades both your privacy shade and your blackout shade there.
So, that's nice storage underneath that you can get to you don't have to lift the cushions up and stick your finger through a piece of raw plywood to get to your stores they actually have the built in and they're self closing drawers again bo floor throughout, if you're not familiar with Bo floor it's a thicker floor it's got a little bit of texture to it the color is impregnated through the flooring and just like it is through the gel coat on the outside so, if again it gets a little scrape it's the same color underneath and it will not freeze crack we have an issue several years ago in the RV industry where the manufacturers were getting all this really cheap vinyl from vinyl flooring from China and it kind of bit the industry a little bit because you get some cold streaks you come in and the entire floor is just cracked and. I mean 6 8 10 foot long cracks in the floor. So, as an industry we're going to better flooring and that's it that's a good thing you see the stainless steel is a theme throughout the imply throughout the appliances nice big residential refrigerator this runs off of the inverter it does not run off of propane.
So, that's a good thing these are. I. I think in high-end motor homes in a couple years you're gonna be hard pressed to find a propane refrigerator these have just been.
So, well received and. So, reliable and. So, big people just prefer this style refrigerator.
So, when. I say welcome home this was a big part of this this is a very comfortable sectional you have drink holders in either side by the way even when the slides are in you're able to get through this motorhome and get to the refrigerator get to the bathroom just fine because this part of the sectional actually folds in. So, going down the road you wouldn't have this seat right here it collapses in you kind of see how that works there, but once you're set up this is what you have there's lots of light in here that we didn't turn on and.
I probably should have there that looks even better storage all across here and again you've got the high gloss just everywhere take a look at our TV fireplace setup first of all how much better viewing angle could you have the camera right now is kind of in the corner seat of the sectional. So, that would be your viewing angle from about anywhere on the sectional that's outstanding storage above it's not real deep, but it's you know our viewers, if we give you storage you'll find something to put in there and then your half bath this is a bath and a half floor plan that goes back in there are ways for some extra room there's good storage in this bathroom below you have ducted to ducted roof air conditioners you have and and your heat is ducted through the flooring there's a duct all right here's the brains of our RV we have our energy management system with the Otto generator start here Otto generator start can be set to when your coaches is kind of in a storage mode you're not plugged in anywhere the the generator will come on to recharge the batteries, if you turn that feature on it can also be set to where it comes on at a certain temperature inside the coach so, if we've left pets or something inside the coach you can have the generator kick on when your air conditioner calls for power. So, kind of a very high-end feature that's been out in high-end motor homes like you know three four hundred thousand dollar motorhomes for a long time.
I you don't see it in the gas motorhome. So, that's a very nice feature to have. So, it's good to see that here's where we set all of our tanks check all of our tank levels across here our water heater is gas and electric why use your gas when you can use their electric is always my philosophy.
So, when you're plugged in at a campground run that thing off electricity save your propane your thermostat is here slide room controllers up here as well generator hours all right let's keep moving we have a nice walk around queen bed and it's a true walk around queen bed we can get around this bed nightstands on either side storage above and then, if you look down at the foot of the bed here we have a TV built-in and some pretty outrageous storage five large drawers at the bottom two big wardrobes storage here. I think this even pulls out yeah looky there more hidden storage you hide your valuables up there the bad guys that never find it alright maybe my favorite feature of this RV take a look at that shower. I don't know, if that's the biggest shower.
I've ever seen in a Motorhome, but it might be that is a ridiculous size shower. I've got one of my house that is not that big. I mean this thing is big.
I'm 510 215 220 pounds and there's elbow room in here you know you can actually take a very comfortable shower in there. So, that's that's nice plenty of room in and around the toilet area here same thing on the sink you've got power nice mirror cameraman's trying his best stay out of the shot. I'm guessing he's not succeeding back here storage three drawers down the side storage underneath and then over here more storage so.
I know you've heard me say it a bunch of times in this video storage storage storage storage, but this coach is loaded with it bath and a half coach that's all the rage right now most of the motorhomes we sell and as far as the big ones go our bath and a half you can kind of see why it's just a great floor plan this is a Motorhome you can go spend extended time and, if you're going full time or you're wanting to go spend some winters someplace warmer that then where you live now. I know we're in. Indiana winters can be pretty brutal and and it'd be nice to be down in Florida or Arizona or someplace warmer than what it is now.
So, this is a coach that will take you there this is a coach that will get that done. I hope you see that. I hope you have questions please don't forget to ask for me that's the reason we do these videos my name is Chris Anderson with Malcolm Ford RV thanks for watching.
Brilliant 2017 New Coachmen Mirada 35LS Bath Amp 12 RV For Sale At
Unique 2017 New Coachmen Mirada 35LS Bath Amp 12 RV For Sale At
Unique New 2017 Coachmen RV Mirada 35LS Motor Home Class A At
Perfect New 2017 Coachmen RV Mirada 35LS Motor Home Class A At
Popular New 2017 Coachmen RV Mirada 35LS Motor Home Class A At
Unique 2017 Coachmen Mirada 35LS Class A Gas Jordan MN Noble RV
Excellent New 2017 Coachmen RV Mirada 35LS Motor Home Class A At
Amazing 2016 Coachmen Mirada 35LS Class A Gas Motorhome YouTube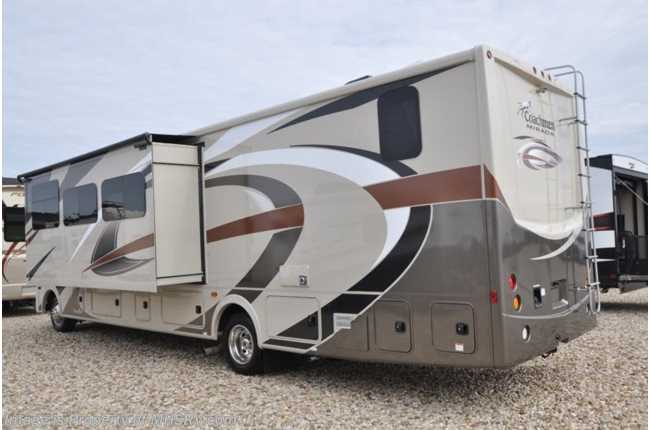 Brilliant New 2017 Coachmen Mirada
Original 2017 Coachmen Mirada 35LS Class A Gas Jordan MN Noble RV
Fantastic New 2017 Coachmen RV Mirada 35LS Motor Home Class A At
Unique 2017 New Coachmen Mirada 35LS Bath Amp 12 RV For Sale At MH
Model New 2017 Coachmen RV Mirada 35LS Motor Home Class A At
Innovative 2017 Coachmen Mirada 35LS Class A Gas Jordan MN Noble RV
Awesome 2017 New Coachmen Mirada 35LS Bath Amp 12 RV For Sale At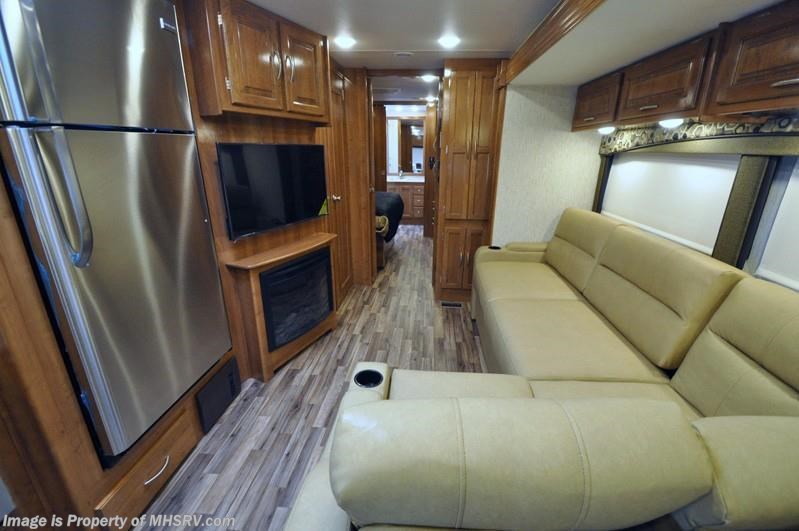 Popular 2017 Coachmen RV Mirada 35LS Bath Amp 12 RV For Sale At
Luxury New 2017 Forest River RV COACHMAN MIRADA 35LS Class A In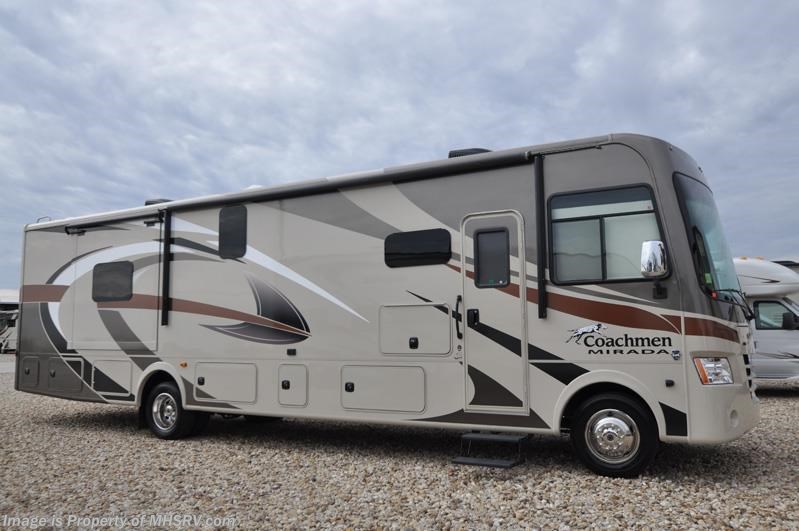 Perfect 2017 Coachmen RV Mirada 35LS Bath Amp 12 RV For Sale At
Luxury New 2017 Coachmen RV Mirada 35LS Motor Home Class A At
Awesome 2017 Coachmen Mirada 35LS Class A Gas Jordan MN Noble RV
Elegant 2017 Coachmen Mirada 35LS Class A Gas Jordan MN Noble RV
Perfect New 2017 Coachmen RV Mirada 35LS Motor Home Class A At
New 2017 Coachmen Mirada 35LS Class A Gas Jordan MN Noble RV
Amazing Coachmen Rv Mirada 35ls RVs For Sale