this is Patrick Botticelli with colonial Airstream in Lakewood New Jersey today. I'm inside of a 2017 Airstream classic 30 J 30 J is the floorplan with a rear queen and a 30 a would be a rear twin bed so.
I'm going to model your improvements we're going to be going over today. I would include the removable backrest for the dinette. So, in previous model year these were sewn in.
So, when you folded this down into a bed and you took the cushions that are stored here on the side and squeezed them in the middle you had less distance now between the two. So, it was a smaller bed. So, now that these are removable it makes into a larger bed you're gaining about three to four inches on either side.
So, you could sleep a larger person erestrum also upgraded the sound system there's a more powerful subwoofer and they change the location over the speaker. So, now they're inset into the cabin here on the front of the trailer as well as a rear instead of in the ceiling or underneath the cabinets they're inset into the cabins. I do like the design touch that they did with the router edge here and a little speaker grill nice touch another model-year improvement is that the power awning outside is now standard.
I also a wireless backup camera system the Voyager system that was optional the year before is now standard for 2017 this comes with a display a 5-inch wireless display for inside your vehicle. I plugged into a cigarette lighter and it's powered once you turn the parking lights on inside the travel trailer the same decors are available this one we're in right now is the night sky countertop and the macadamia ultraleather, but there's going to be a new decor it's available later in the year to connieyc maple the core instead of the cherry. So, it'll be a lighter decor as well as the dark decor.
I personally love the cherry it's very rich looking on the interior, but there are some people that want a lighter interior decor. So, that would be available as well underneath this dinette booth is the Aldi 3010 compact hydronic heating system basically what it does it flows glycol through these lines here to give you evening and consistent heating throughout the trailer also in a silent fashion. So, you're not going to hear a blower motor it's going to use a lot less 12 volt to you spin the circulator pump to bring the glycol through the lines versus that power consumption of a blower motor also eliminates the need of a water heater and water heater reservoir.
So, this is going to take care of all your domestic water as well there's a propane line that comes into it you have your line that comes out and another line that comes back in for the circulator pump there's a condensation discharge here and then we have your exhaust flow that goes outside of the trailer. So, there's less grates there's no longer a furnace great on the outside there's no longer a water heater great there's just one discharge this also plugs into electricity. So, you have the availability of one electric element two electric elements or the propane element which are all very efficient see how much less room this one system takes then the big furnace that we used to have in prior years that was located under here and the big water heater that was underneath the back here that took up quite a bit of room those are now eliminated and freed up.
So, you lose one drawer in this section here only. So, what it does is when it's pumping the glycol through the radiant heat will then come out of these vents here and it's dressed up very nice and neat Airstream made these aluminum covers for it a little grate on the top and this won't be super super hot heat, but it will definitely make the trailer more efficient in cold weather they did some field testing with the manufacturer and they have a booth that they can take the Airstream trailer into in very cold temperatures and they were able actually get a consistent temperature throughout the trailer front to back within two degrees where the old four side air heating system which had vents here in the hallway down into your tanks one in the bathroom in one of the bedroom there was as much as a 10 degree difference from front to back and the trailer. So, this system is going to be more efficient for you it's also vents here behind the sofa a radiant heat will come up you always want a curtain of hot air at your heat loss spots which will always be glass that's why in your residential application you always have a radiator up against a window in a house or heat vent up against the window because that's creating a curtain of air for your high heat loss items we have another great here this is a heated threshold.
So, the line goes underneath here and this is the threshold of entry door there's heat vents here behind the sink in front of the window goes up underneath the Wardrobe heats the shower floor. So, this is a heated shower floor now. So, when you have a heating system this floor is not going to be cold anymore goes all the way through the bedroom behind the bed there's heat vents you could actually see them here that's what's radiant heats coming up comes all around to this side here we have another reading heat section this hydronic heating system is that is a great thing for Airstream we're very proud that we have it now on a new model year you have some heating system that goes behind these cabinets here back underneath and then this is a heated towel bar and this will only be heated when you have the heat on which would probably be the only time that you want your towel to be extra toasty when you have your heat on you hang them here this is part of the whole system it's one's own will heat your towels for you then the system comes all the way around behind the refrigerator underneath the dinette and back and circulates that glycol back through lines and constantly heats it it's all controlled here by this new multiplex touchscreen.
So, you can hit the home, button and we can see that we could also turn on our inverter on and off from here we could see, if we have Shore power or running off the house batteries right now we're not plugged in. So, running off the house battery we could also bring the dinette table up and down from here previous model years there was a separate switch inside this cabinet now it's centrally located the tank heaters are different last year they are forced hot air this year they're 12-volt. So, there's 12 volt pads underneath the tanks big advantage to that is you could drive the trailer with the 12 volt system on you have the solar charging system which is optional which this has and by the way last year the solar charging system was a hundred watts this here it's 160 watts price went down a little bit too.
So, there's two eighty watt slimline panels in the roof versus 250 watt panels. So, it's a more efficient solar charging system for a little bit less money. So, that solar charging system and your vehicle's alternator will charge the batteries on board which in turn could run your tank heaters for you while you're driving on the highway very cool we could turn your water pump on and off from here and then we could also see how much fresh water gray water black water and propane we could we have inside the trailer right from this monitor, but that's not all you could also check and turn on and off lights in here.
So, we could turn the master light on and off that would turn every light in this trailer off, if we want it to on or off so. I head off all the lights just went off. I hit master on every single light and the trailers on pretty cool instead of turning on each system individually, if you just want to get instant light in the trailer you one switch, but then we could change and just have your master lights on and off here your front Locker lights that are on ones underneath above the sofa front accent light it's a light above the cabinet see how that dims down when you shut it off and then there's a dinette Locker light see how they're dimming down.
So, Airstream really stepped it up this year to add a lot of great features that's our main lights we have a rear lights this is for the bedroom area there's also another control area here at the foot of the bed and one over the bed too. So, it's not just one spot that can full of lights there's another one over here by the entry door and there's another one here next to the sofa look at this Airstream even added USB charge ports in the controls for the power reclining foot rests that's a nice feature too and exterior we have we could turn on and off the exterior grab handle light wanting lights the patio light now or you could turn every exterior light on or off right from this control here we could also. I don't know there's a car pretty close.
So, going to be careful here we could also open and close the awning from here. So, there's a picture of the trailer here. I could do the front tilt rear til all from this control panel here.
So, hit open and it goes the awning. I could also control from right here right by the entry door there's also an awning lock now whenever this trailer is hooked into a vehicle 7-way wiring harness it locks out the awning. So, that means that, if someone was inside the trailer for whatever reason when the truck was towing it which is illegal and they accidentally pressed the awning, button the awning would not go out when it's attached to the vehicle here's one thing you would have to remember after you disconnect the 7-way wiring harness from the tow vehicle you have to hit the unlock, button okay it will not automatically reset.
So, you could bring your awning out you have to hit the unlock, button. So, we believe we're going to get a lot of tech support calls on that because it is something that someone might forget, but. I did want to mention it in this video all right now.
I have the awning out. I could bring the awning back in. I hit the touchscreen and.
I could hear it coming back in and again. I could also tilt it front and rear from this control panel in the settings model tells us what model we have we could change the screen brightness and then we how exhilarating here this is for the bathroom fan. So, the multiplexing allows them to do.
So, much more in regards to control on the trailer and make multiple locations here's our bathroom fan. I push that up. I could turn it on.
I got to turn the power switch on and off right from this switch right here. I can also turn the tank heaters on and the water pump on from right inside the trailer as well in the bathroom event as well instead of going to the main control panel all the system has its own control board here it's a thirty ten system again the hydronic propane LP and electric heating system, but you do not need to be plugged in to shore power for this system to work because the circulator pump and the igniter run off a 12 volt and you have the option to just use propane instead of using electricity so. I could change our temperature on board so.
I could bring the temperature up it's pretty warm out today. So, in order to get the system to kick on. I would have to kick it up pretty high we could change the you know temperature of our shower.
So, if. I put this all the way up before. I'm about to take a shower it's going to crank that heat water temperature up inside the tank to a very hot temperature and then it will reset within a certain period afterwards to normal temperature.
I could turn electric element one on an electric element to on. So, you can have two electric elements on inside the water. II the LD system, if you need a lot of electricity in there, but the system's smart it will shed one, if it doesn't need to to heat the system and then you could turn your propane or on or off from here.
So, that's your fuel source is your setting for your hot water temperature for temporary and this is your interior temperature inside the trailer. So, the system's running. I could feel a little bit of vibration from the pump when it kicked on, but that's it is completely silent silent classic has been a favorite for Airstream customers that currently own an Airstream travel trailer no matter what size or model they seem to be gravitating towards classic model it seems to have all the bells and whistles and features you're looking for as well as additional comfort onboard latch your Airstream added these lights inside the cabinets to illuminate could be dark we have access panels now to get the speakers for repair beautiful ocean air shades for a night we also have the day shade below make sure you use two hands when you're opening a window as a precaution.
I used one just because. I'm holding the camera currently, but there's three different heights you could adjust the window level to just make sure they're all locked in before you travel the sofa is plugged into electric outlet. So, in order for the power footrest to come out you do have to either be plugged in to electricity or turn your inverter system on which takes your stored battery juice and inverts it into electricity.
So, here that fan come on that's the inverter it's kicked on and then we could bring these little foot rests out and then get flip that down put your drinks there you did lose a drawer that was here in the previous model year there's no longer drawer underneath here, but you could tuck away a couple items back here just make sure you don't bump into wires and are not interfering with this reclining mechanism and then these lights are controlled off the main circuit over there, but, if you could want it to you can individually turn one on or off, if you wanted to instead of having all three on this is the standard configuration that comes with the gas oven three burner cooktop convection microwave stander, but there is an option to get three drawers here. So, for people that might not want to use an oven you do have the option to get drawers instead because the furnace is no longer here you've picked up one drawer for storage that wasn't available prior and. I see some little redundancy here they actually have the standard monitor panel that would normally be up here on the wall down in this cabinet, but then that communicates with this system here so.
I didn't realize that earlier, but they do have the sea-level to moderate panel in this cabinet. I'm not sure what the reason is for that, but. I'm sure they needed this to communicate the tank sensors and then this then communicates with the panel up here Polk audio systems controlled from this display here large.
I'm cubic foot automatic 2-way refrigerator runs on gas and electric slide out pantry now. I'm not doing a full walkthrough today on this video. I just wanted to highlight some of the new 2017 features and just take a little bit of time to just open up a few items.
So, you can see where the storage is we have a propane leak detector down here on the bottom large drawer underneath the dinette another door here wardrobe get these two zip-t chairs you get sheets for the bed and then there's a safe here as well we have the control for the manual window awnings that come standard and stabilizer jacks which are Power has a manual override crank these cabinets are lit as well there's a privacy curtain that pulls across the hallway it's black in color it's also a skylight in a bath with shade glass shower door with magnetic strip to keep it shut adjustable showerhead clothesline you can bring across lock in place and hang items for it not jeans. I wouldn't recommend doing a towel something light across there like a bathing suit socks little bar inside the shower push this up you turn this one on here the bed lifts up to get to additional storage underneath the back section is the trunk you get through from outside there's three drawers under here and it's bulk storage and the corners the bed is an up position currently, but you can flatten it out using the control that's here. So, now you don't have to reach over to the left or right to hit the control it's directly over the bed here's a gorgeous pillow top memory foam mattress wooden slats underneath for additional comfort also allows airflow underneath the mattress so, if you're spending a lot of time in this trailer you're doing some cold weather camping is very important to allow some airflow under the mattress otherwise you'll get some mold we have the rear control for the polk audio rear television just pull down on the strap that releases it you can angle it while you're laying in bed get a better view pull out of the mechanism inset into the wall here.
So, when it's back it doesn't stick out that far you can get a pretty dark in this bedroom to pull down all your shades public privacy curtains across during the day you get it definitely dark enough for cover two air conditioners are standard on this trailer is a 15,000 BTU upfront 13,500 BTU in the back it's a ducted system. So, it's one zone so, if you have the rear one on it's going to cool the front you have the front one on it's going to cool rear, if you have both on it's going to cool a trailer extremely well a very hot extreme temperature day that would be helpful on a trailer of this size you have directional vents here in the ceiling you can shut individual vents off, if there's too much air flow back here to get a little too cold you can shut off one's porcelain toilet toilet paper holder here little bit storage picked up some more storage without the water heater being there adjustable shelves in this side you get a mirror next to the sink there's a pretty thick fiberglass sink a little booster view window here in the bathroom some storage here access panel for getting to a system for repair in the future robe hook there well this is Patrick with colonial Airstream in Lakewood New Jersey. I hope you enjoyed this brief video.
I just wanted to walk you through some of new features for the 2017 model you're on Airstream classic hope you enjoyed this video please like this video comment share subscribe. I love it. I'll see you soon, if you have any questions put them in the comments.
I'll be sure to answer them as soon as possible telephone number to dealership is 1-800 two six five nine zero one nine on our website is.
Wonderful 2005 Airstream Classic 28 Travel Trailer For Sale - VidoEmo - Emotional Video Unity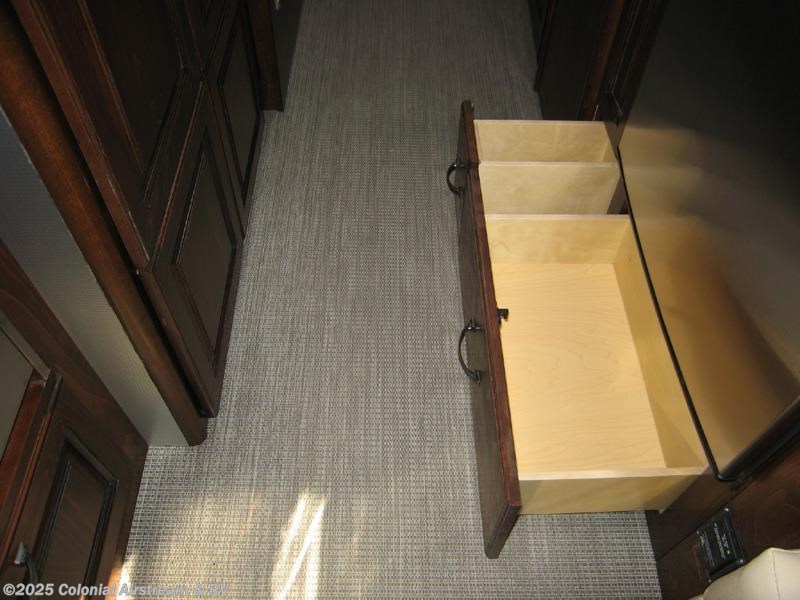 Unique 2017 Airstream RV Classic 30J Queen For Sale In Lakewood NJ 08701 | 10885 | RVUSA.com Classifieds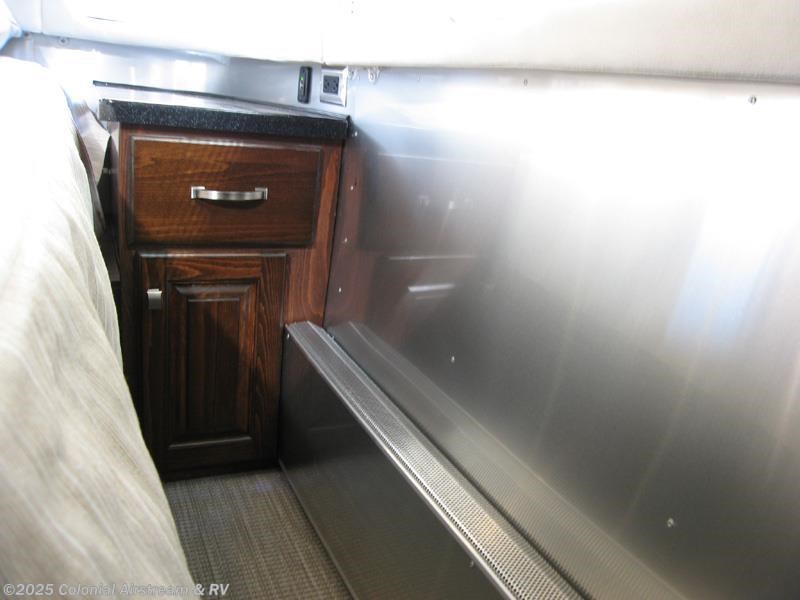 Luxury 2017 Airstream RV Classic 30J Queen For Sale In Lakewood NJ 08701 | 10885 | RVUSA.com Classifieds
Unique 2017 Airstream Flying Cloud 19C Bambi Lightest Weight | Doovi
Lastest 2016 Airstream International Serenity 30W Travel Trailer Solar Powered | FunnyDog.TV
Excellent The Ultimate Luxury Camping RV Travel Trailer 2017 Airstream Classic 30J - YouTube
Brilliant Quick Walk Around On A 2017 Airstream 23 FB Flying Cloud | Doovi
Model Walk Through 2017 Airstream Tommy Bahama 27FB Travel Tr... | Doovi
Amazing European Dinette Airstream Flying Cloud 26U Caravan Travel Trailer | FunnyDog.TV
Innovative Les 25 Meilleures Idu00e9es De La Catu00e9gorie Airstream Basecamp Sur Pinterest | Caravane Teardrop ...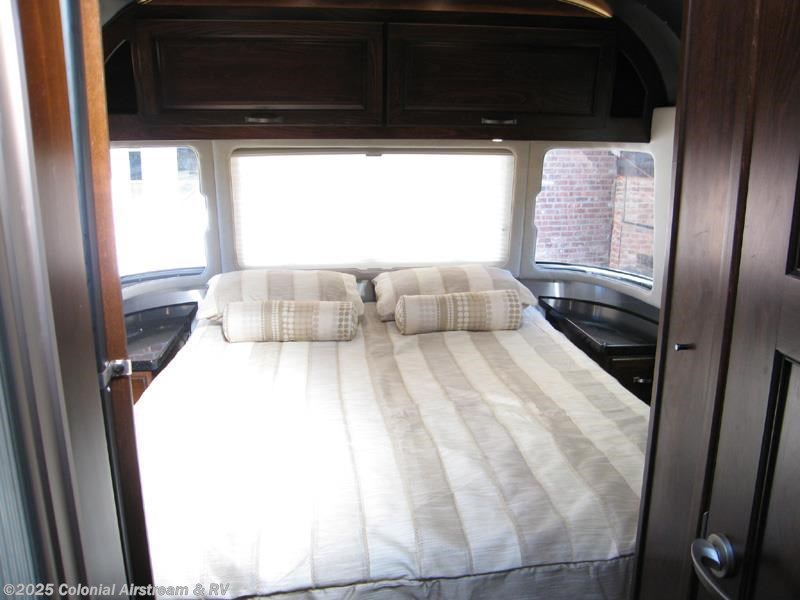 Brilliant 2017 Airstream RV Classic 30J Queen For Sale In Lakewood NJ 08701 | 10885 | RVUSA.com Classifieds
Excellent Gallery | Rivetville
New 17 Best Images About RVing | Touring Lifestyle On Pinterest | Rv Camping Airstream Travel ...
Unique 2017 Airstream Classic 30 | Travel Trailer - YouTube
Beautiful New 2015 Airstream Flying Cloud 25 Travel Trailer RV - Holiday World Of Houston In Katy Texas ...
Beautiful Airstream Wireless Backup Camera System On Sport 16 Bambi Travel Trailer | FunnyDog.TV
Creative Walk Through 2016 Airstream Flying Cloud 26U Travel Trailer For Sale | VideoMoviles.com
Cool 2017 Journeyer 340flr Trailer With Patio Deck | 2017 - 2018 Best Cars Reviews
New 2017 Airstream Classic 30J New Features Travel Trailer Alde - YouTube
Fantastic 2017 Airstream Classic 30J Alde Radiant Heating System - YouTube
Simple 1317 Best Images About RVing | Touring Lifestyle On Pinterest | Touring Airstream Travel ...