anniversary celebration appreciate your coming out on a nice cold wintry day listen to spell out there kind of what we want winterfest to be about this personally seminar is going to be on RV maintenance and care and so. I want to just cover three main topics for your information one is on the roof maintenance next year here care the second will be on electrical systems and maintenance and the third go behind running gear & axle.
So, just kind of was to look for with that last year. I did a lot of these alone, but this year because. I got.
So, many good questions from you folks out there. I brought a real expert with me and his name is John sickness he works in their service department and John is one of those guys that, if you tried to induct your fifth wheel underneath the mackinac bridge and peel the top back like a sardine can judge that guy that can fix that for us that's that's that's a great skill he has, but just again thank you for coming out we really appreciate our customers and and in what you bringing to us and in by way of you know giving back we just want to share some maintenance tips and some ideas that hopefully will help you enjoy the RV that you purchased hopefully from us, but that the army you purchased may may give you lots of good years of service. So, basically when we talk about our maintenance you know we're we really talked about keeping water out of our RVs that's one of the biggest things that give people trouble when their RVs over the years is is water and dry rot and in the damage caused from water in because these armies have you know.
I mean you look at the roof we got room inside there we got plumbing vents we got corner moldings and if. I took this up by an edge a little bit here you can see some of these things we have lots of holes in our roof as it were now we have a one-piece rubber membrane on most of the RV's today it could be fiberglass it could be aluminum it could be final or tpo, but essentially we have some sort of membrane covering the roof and the idea behind that is to minimize maintenance in to add to the longitude of the lv RV, but this particular mock-up is a rubber roof here and usually you see we got our typical roof vent the venom coming been on here well when the manufacturers make these there's a big hole right there and of course they're going to put the roof vent right over top of the hole we need to do something to make sure the water doesn't get in in most people that have these it's not always top of mine in front center that these sealants the last forever you know they're they're engineered and they use particular chemicals today that do a very good job of weathering the UV rays of the Sun the heat Nicole the expansion contracts from the the flexing that goes on when you're traveling down the road all of those things take place, but the sealants they move as well and as a result over the course of time they'll dry out or they'll split or they'll crack or they'll get some bubbles in there and you need to know that you need to be able to look at these things and go hey wait a minute. I got a problem here what do i do.
So, so what. I want to do is. I want to get you guys in the mindset that when we are working or trying to avoid issues on our armies from from a water leak standpoint in the spring and in the fall is the time to inspect the roof now a roof inspection isn't much more than climbing up on the roof and taking a good close look at all of the sealants you know we got them on the front corner in the back corners we got them all along the design and edge of the RV both sides we got plumbing vents and of course roof x and.
So, so we have all of those things that we need to look at now John's going to hand around some samples of the rubber membrane and the rubber membrane as you can see this isn't very thick and there's two sides to this membrane there's the black side which is the actual rubber membrane itself and then the white side has a UV barrier impregnated into the surface of the rubber that white surface is designed to be a self-sacrificing element part of the rubber roof that when it interacts with the UV rays of the Sun it talk yeah zip flakes off a little bit and that's by design. So, when you are looking at your area ponder know, if you're going to notice that chalkiness and you're going to notice that fine powdery residue this that's all over and that's normal. I mean it's just a very normal part of that rubber roof process because.
I have a lot of folks that buy a new RV from us and in a year's time they say man my roof is like it looks like it's all wore out already its kind of black and it's black tea and it's got all this stuff on there be assured that that's a very natural part of that, but we don't have to leave it that way okay. So, a lot of times we'll just simply watch the roof and if. I'm washing the roof that means.
I'm up on the roof and if. I'm up on the roof why would. I not take the time to maybe inspect some of those sealants and make sure that everything is looking good.
So, you know a couple of times a year we're going to watch the roof down and get that debris off we're going to look at the ceilings to make sure that everything is good now a rubber room the membrane itself is they're engineered to last 50 years on average and. So, a lot of times RV Manufacturers put a 15 year warranty on their roof well we get the occasional. I got a water leak my trailers two years old and.
I thought. I had a 15 year warranty on my roof let's a warranty cover that only to find out that we never maintained that roof and we never even got up there to take a look and see and we have cracks the splits and gaps and and a lot of times. I'll even hear the response would you nobody ever told me well folks.
I'm telling you get things and and. So, it doesn't have to be difficult it doesn't have to be hard and, if you can't get on your roof, if you don't have a ladder we have drive by and we'll roll full ladder out we'll climb up on the roof for you we have a free roof inspection that we do on a regular basis for you and in John and the other guys are all trained to what to look for and sometimes we can even head off a problem before you have one and we can patch it up for you and for a nominal fee and send you on what other times we might find something that you know mr. customer we got some of this going on in that going on it's going to take us a few hours to really strip the old off get the surface nice and clean and put new ceiling that and we'll make an appointment for you or have you to drop the trailer and you leave Leave.
It to do that. So, solders. I mean there's lots of avenues to help avoid some of those catastrophes that take place.
So, one of the products that we use to actually seal around some sealant that's already up there for the rubber roof that's this right here it's a lab sealant there's there's a few different brands of these this one happens to be by dicor then one of the leading rubber roof manufacturers in the industry alpha is another one. I think that those rubber roof sealant and there might be another brand or two out there that escapes me right now, but this is a self-leveling sealant you identify this spot on your roof that needs some care and put this in a cop gun in a way you go anything i'm missing that that end of it just be sure to clean before you put some ice on there you go silicone is not a sealer for see it all the time it peels right off you thought you stopped the leak, but you did it's good an idea to use the rubber self level yep silicone is John mention. I have a little thing about silicon it shouldn't be used anywhere on the exterior of an RV period flat up now there will be something that can make a case against that and that's fine and.
I understand that, but i think there's far better products that you can use on the exterior of an RV then just silicon silicon has great applications and shower surrounds and around sinks and lobbies and on the interior where UV and the weather isn't quite. So, so drastically changed, but on the outside of an RV we encounter a lot of extremes when encountering strange sunshine extreme cold extreme heat we got we hook this up to the back of a vehicle and we shake our house down the road 70 miles an hour in hurricane and we expect that thing to hold up. So, it requires the right materials to hold up and to do that job.
So, therefore a material like and. I'll throw a couple of names out there for you, if you're writing this down cilla Prine sikaflex was the other one you mentioned yesterday temporal those those sealants they act look and work a lot like silicon, but they're they're really not silicon they're much more adhesive based than they are a ceiling debate, but. I mean they are a ceiling and and there they stick really well they're more difficult to work with, but the end result is a lot better a lot longer lasting.
So, when you look at a typical RV right there gosh we got holes all over the place don't we got windows we got a porch light design we got a baggage door that's open we got marker lights on the side that awning is held on by one of the big long rubber or metal building sets on the side of this where's the bolts going into that there are a lot of holes on your RV and a lot of potential entry points for water now it doesn't mean you have to do something every week every day to to make sure we don't have a problem, but what what. I do want to do is just make you aware that those are potential entry points for water and they need your attention once in a while you just need to look at them and lick around the windows they put putty on the windows when they clamp it together from the factory, but when you see that putty that's kind of using out around there and you see maybe a crack or a split in it that's where water can come yet alright. So, we might take a plastic scraper and you know just remove some of the excess residue and then we take that still a premium or the temp row or the sicha flex and we'll seal around the top three sides of that window okay.
So, so maintenance doesn't have to be difficult it doesn't have to be over the top a lot, but you need to do you need to visually look at these things once in a while and. So, so back to the rubber roof. I mentioned about chalking and how that flakes and we have some products that you can use to help mitigate some of that or slow that down a little.
Original Safari Condo Salon Du VR 2012 FunnyDogTV
Amazing New 2013 Evergreen RV Ascend 231RKB Travel Trailer
Innovative PTIDropTestjpg
Creative Construction Phillips Tank Amp Structure PTS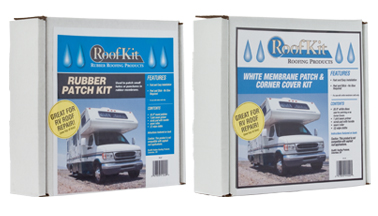 Popular RoofKit Roofing Products
Innovative The Professors Mini Maintenance Day April 2012 1
Excellent Catskills Leanto Repair Rehabilitation And
Beautiful American RV Customer Corner Customer Campouts Seminars
Model Roofs Roof Replacement Cost
Perfect Refrigeration Keystone Refrigeration Pa
Excellent New 2014 Evergreen RV Sun Valley 29RLW Travel Trailer
Awesome Used 2013 Wolf Pup 17B Hybrid Travel Trailer
Fantastic New 2013 Evergreen RV Ascend 231RKB Travel Trailer
Elegant Roof Repair Roof Repair Denver Colorado
Original How To Install Amp Seal An RV Roof Vent By Dicor The 1
Wonderful American RV Celebrates 25 Years Of Serving Michiganders
Fantastic RV Roof Maintenance Seminar Winterfest 2013 Part 1 YouTube
Beautiful RV Roof Maintenance How To Video Series RV52com The