hi folks my name is ian baker i'm the product specialist here at American RV today we're going to talk about the sprinter 299 ret this is going to be a high-quality trailer by keystone with a beautiful rear entertainment floor plan let's go ahead and talk a little bit about the outside and what sets sprinter apart one thing that's going to be really obvious right here is going to be this beautiful front cap they put on here this is going to be a fiberglass front cap this is really going to help aid not only in the look and the design, but also insulation and help prevent water intrusion also one of the things they do is this right here where they build in this beautiful cover to hide and protect your propane tanks. So, it really looks nice you don't have that big ugly black cover on they're really just hides it very well also right in front of that you'll see you're going to have your battery box and the back is going to be your battery disconnect.
So, it is nice and easy to reach you don't have to worry about you know disconnecting the battery just pop they just turn the disconnect and you cut all power which is wonderful for storing also right up front here you'll have your power tongue jack super easy you just flip it on then you can control up and down here you'll also have the light built in in case you want to connect or disconnect at night as we move around the off door side. I do want to show you this one is going to have electric Jack's nice and easy right here's a, button to have an extend or retract also you're going to have a nice pass through storage right up front as we move further back on the coach you'll see here we're going to have additional pass-through storage also in there you are going to have a table and a TV, but a huge storage area which is going to help aid. So, you get extra storage not just in the past through, but you're going to get that as well right here is going to be our water connection and then here we're going to have our outside shower also black tank flush, if you're not familiar with this this is super easy what you used to have to do after you're done camping you take a hose bring it in the camper put it in the toilet let it run to wash out your black tank you no longer have to do that with a black tank flush you can just take a hose screw it right in there you're going to have sprayers built into the black tank and that will help go ahead and wash that out all right folks why don't we go ahead and take a look at some of the features on the door side on the door side of the 299 let's go ahead and take a look at the size of that awning you get a huge awning on here you'll see you don't have any slides in the way your third slide and your entertainment center is going to be set back.
So, you get this very massive power awning on here the great thing about power awning it's just a touch of a, button rolls out touch of a, button rolls back in you have full control as of how far you want it out since. I want bring it out half three quarter of the way you can absolutely do. So, also you are going to have speakers built into the awning the advantage of that is when your awning is out your music will be playing down on you instead of blasting out at your neighbors also directly underneath the awning you'll see you're going to have an LED light strip that's going to help provide night that way you don't have to hang your Christmas lights it will provide plenty of lights at nighttime sure you're going to have three steps for easy access into the coach you can see the first ones nice and low so, if you do have bad knees no problem easy to get in you also have this grab rail right here in order to assist now one of the great things i love about sprinter is not only they have a heated and enclosed underbelly, but they've actually gone through the procedures to test their units they tested it at zero degrees and a hundred degrees to make sure that you can be able to handle the entire you have influx of temperatures.
So, at 0 degrees you're good nothing's going to freeze you don't have any problems that's going to be some of the insulation that sprinter has again they've tested it a lot of manufacturers haven't done that that's a big deal here we're going to have our aluminum rims you can see there that's going to be great less chance for any kind of rust or corrosion also it's going to be equipped with the correct track alignment system so, if your axles do get misaligned it is easy to fix those fresh water connection here as well and as we take a look around the back side of the coach you'll see right underneath here we're going to have a toy lock this is really neat it has your key and padlock here built right into the trailer, but that way you can lock up any bikes grills anything else that you would like. So, you don't have to worry about fast as we look at the back here you are going to have a spare tire with a cover on there as well to help protect it from the elements your satellite and cable hookup and this beautiful rear picture window alright folks knows a lot of features on the outside sprinter is a great product let's go ahead and take a look at the inside welcome to the inside of the sprinter 299 ret one quick look and you'll quickly realize well this is one of my favorite floor plans in a travel trailer let's go ahead and start over here with this huge beautiful entertainment center you'll notice this is going to be built into a slide. So, it really opens it up here we're going to have storage all the way around and it's actually usable storage a lot of times these entertainment centers it's going to be really thin not here you get actual great usable storage all the way throughout also of course smack dab in the center here you're going to have a 40 inch LED TV also underneath that will be equipped with a sound bar for superior sound quality along the back you can see again it's going to be very wide part of that is because when.
I have dual opposing slides the other part of it is because sprinter is going to utilize a wide body construction it is going to be a hundred inches wide which really gives you a lot of room which is what allows for these nice shelves to be on the side they're not going to be the skinny little things those are great size shelves look at that they are even able to build storage in them. So, you have storage there you're going to have plugins on either side case you want to sit on the couch you know play on your iPad whatever it may be you're able to do that and also this is going to be a trifold sofa. So, this will fold out into a very comfortable bed in case you have additional guess that would like to stay up top you'll see it also going to get storage all the way across which is wonderful nice big storage there beautiful woodwork on here by the way as you can see it's going to you know already look a little weathered it's absolutely gorgeous they did a fantastic job here again another huge selling point of the floor plan we're going to have theater seating this of course is going to be straight across from our TV.
So, we get the best possible view we have a storage area here with some cupholders and then both these chairs will recline that we can sit back relax after a long day and enjoy some TV also we're going to have additional storage here there is no wasted space they put storage where they can you'll notice here the disc lights these are going to be LED lights that'll be throughout the entire coach that way it's going to save you power in case you're running on batteries and it's just going to be a much nicer looking light here is going to be our free standing table with four chairs that we can have additional guests and it's going to allow us more room than your standard booth dinette makes it a lot easier to get in and out as you can see there's windows all over this coach lots and a ton of natural light it's absolutely gorgeous and we managed to get a very functional kitchen as we take a look you'll see we have excellent counter space throughout you have a plug in here perfect spot for a coffee maker we're going to have our three stove burner here with our traditional oven and as we look here we'll have a bank of four drawers very important to have drawers when you're in the kitchen you're going to have four of them all the way down and underneath our oven we get an especially deep drawer which is perfect for pots and pans next to that will have storage here and we get additional storage all the way down you have your sponge tray here and you get two additional drawers ton of drawers in this kitchen which is absolutely wonderful again great prep space we have a sink top cover it's going to be a 70-30 bowl sink that way it's gonna have a nice big one for washing dishes smaller one for rinsing oil rubbed bronze faucet which is going to be a pullout thing. I love about the sink top cover you can flip it over use this as a cutting board when you're done you can just flip it back and no one will know also you get this beautiful backsplash its built-in looks very nice style so. I'm going to be very functional here you'll have a fully functional hood with a light and fan storage up top microwave here in the center there's going to be our weight 8430 pounds and we have additional storage over here.
So, a ton of great storage all throughout this all throughout this coach you know in the living area in the kitchen just storage all over the place last, but not least to round out the kitchen here is going to be our fridge and freezer. So, beautiful fridge and freezer plenty of space there that's going to be a dometic thing. I love about this one you can set your temperature right here nice and easy and it's also going to have automatic switch over for you which means you can run it off LP as soon as you plug into Shore power it will go ahead and switch over for you last, but not least one of the things i want to show you right here that i really like you when you walk in this is something that's very important you're going to have jackets you know, if we do camping in the fall you're going to have sweatshirts need a place to hang them up nice and easy place to hang them up there and then we get a shoe rack underneath alright folks let's check out the bathroom and bedroom the bathroom the 299 we get this large beautiful neo-angle shower give a big skylight up top lets in a lot of natural sunlight also gives you some extra Headroom we have some shelves in here also which is wonderful and a hand wand which makes it easier to shower off we have this beautiful mirrored medicine cabinet open that up and you do get some storage in here which is wonderful we have our sink with good countertop space here and then we have a plugin for hair dryer or anything we're going to need as well as additional storage underneath last, but not least in the corner we're going to have our stool with plenty of leg room now this bathroom does have two entrances one coming for the main area and one coming from the bedroom let's come check out the bedroom in the bedroom of the 299 we do have our bed built into a slide which gives us a lot of extra room you do have a queen bed they also raise the shelves here.
So, you're not going to be knocking into and while you're sleeping at night then up top you have excellent storage here as well as a reading light in case you want to lay in bed and read a book now you're going to have to have closed storage the 299 does that beautifully, if we look up front we have huge wardrobe space here nice hanging rack this is something equivalent of what you'd see in a lot of fifth wheels. So, just a nice large wardrobe you're going to have in the 299 also, if you want washer and dryer this unit is able to be equipped with that you have washer/dryer hookup right here. So, you can have your washer/dryer additional storage no problem they've got you covered plenty of space here you can see how deep these shelves are and you get this huge space right in here which is perfect for any extra clothes dirty clothes whatever you would like also you're going to have this beautiful chest of drawers which is not only going to be stylish, but it's also going to be functional these drawers are deep enough you can fit plenty of clothes in here and as you can see you get several drawers that are going to be easily accessible alright folks thanks for joining me again this is the Sprinter 299 ret by keystone beautiful beautiful laid out floor plan you're gonna have the theater seating you get the 40 inch TV you're going to have the trifold.
So, for the beautiful large wardrobe the construction is absolutely phenomenal you definitely need to come and take a look at it today, if you do have any questions please feel free to comment on the video or you can give us a call here at American RV will be happy to help you out thanks folks. I hope you have a great summer and. I can't wait to see you on the road to freedom.
Perfect 2016 Keystone Sprinter 299RET Travel Trailer Piqua OH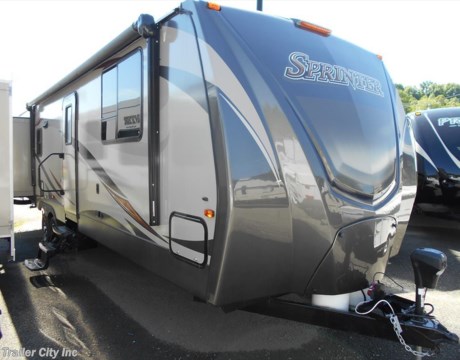 New 2752SP 2016 Keystone Sprinter 299RET For Sale In
Brilliant 2016 Keystone Sprinter 299RET Travel Trailer Piqua OH
Creative New 2016 Keystone Sprinter 299RET Travel Trailer RV
Excellent 2016 Keystone Sprinter 299RET Travel Trailer Piqua OH
Model 2016 Keystone Sprinter 299RET Travel Trailer Piqua OH
Popular Sprinter Sprinter By Keystone Rvs For Sale
Innovative 2016 Keystone Sprinter 299RET Travel Trailer Piqua OH
Brilliant Keystone Sprinter 303bhs Rvs For Sale
Unique 2016 Keystone Sprinter 299RET Travel Trailer Piqua OH
Cool 2016 Keystone Sprinter 299RET Travel Trailer Piqua OH
Original 2016 Keystone Sprinter 299RET Travel Trailer Piqua OH
Unique New 2016 Keystone RV Sprinter 299RET Travel Trailer At
Model New 2016 Keystone RV Sprinter 299RET Travel Trailer At
Elegant 2016 KEYSTONE SPRINTER 299RET
Beautiful New 2016 Keystone RV Sprinter 299RET Travel Trailer At
Popular New 2016 Keystone Sprinter 299ret Travel Trailer For Sale
Amazing 2016 Keystone RV Sprinter Wide Body 299RET Stock G1531579
Lastest 2016 Keystone RV Sprinter 299RET Travel Trailer The Real
Cool 2016 Keystone Sprinter 299RET Travel Trailer Piqua OH
Elegant RV Wholesale Superstore 6508TT New 2016 Sprinter 299RET
Beautiful RV Wholesale Superstore 6508TT New 2016 Sprinter 299RET
Perfect RV Wholesale Superstore 6508TT New 2016 Sprinter 299RET