hello this is Patrick Botticelli with colonial Airstream in Lakewood New Jersey today. I'm inside a brand-new 2017 Airstream international serenity 27f b27 FP is a very popular floorplan, but most recently popular because it's now available in twin beds and international signature and serenity prior to that it was just the Flying Cloud series twin beds now represent half of our sales on 25 27 28 and 30 lengths.
So, we're glad to see it now in the international serenity the beds, if you compare it to a queen bed trailer queen bed is 60 inches wide by 75 inches long got a space to walk around the foot of the bed around the wall two nightstands great floor plan very open the twin beds actually give you more surface per person. So, it's actually longer the bed is now 78 inches long versus the 75 inches on the queen and, if you split the queen bed in half each person will have 30 inches these are actually 34 inches wide each person you do gain a little bit of storage because there's an extra Locker here at the foot of the bed on each side and there's extra room from the bed to the wall. So, you can actually put items in here on the queen bed model you have an isle around.
So, it's really not a good space for additional stores it tucks away people love the twin bed model they might see it in the floor plan. I've seen a photo and say no it's not for me, but once they actually get inside the trailer they say wow this actually could be a lounge area. I can hang out here this is a great space as a tremendous amount of space to get dressed.
So, then they reconsider that and say you know what the twin might be a good option for me the 27 FB is actually 28 foot from the center of the ball to the very back bumper exterior width is eight foot five and a half inches on the exterior shell interior width is eight foot one inch let's go to madam room in here it's very open very spacious exterior height that's from the ground to the top of the air conditioning is 9 foot 9 inches and recently because Eric Streamwood wood ducted air conditioning system in this size trailer in 2015 we gained some interior ceiling height because the air conditioning doesn't stick down anymore and now we're at six foot seven and a half inches trailer has gross vehicle weight rating of seventy six hundred pounds that's the absolute max from this trailer should ever weigh, if you go over that you could potentially break the axles or damage the frame the dry weight. So, this trailer without any options without any cargo, but including full tanks of propane is fifty eight hundred and sixty eight pounds that would give us a net cargo cover carrying capacity of seventeen hundred thirty-two pounds that's a lot of stuff you could put inside this trailer freshwater tank is 39 gallons gray waste that's your sink and your shower waste is 37 gallons and the toilet waste black water black waste 39 gallons has a 15,000 BTU air conditioning with electric heat pump standard there is an optional bedroom air conditioning 13,500 BTU with the electric heat pump that upgrades the trailer to 50 amp service it deletes the exterior generator prep port that would come standard and you delete the fantastic fan in the bedroom to get that heat pumps you have to be over 45 degrees to run them efficiently when it's below that you do have a standard force head air propane furnace blower runs on 12 volt and the fuel is propane that's ducted throughout the trailer and it also ducks down into your waste tanks and your freshwater tank. So, there's actually ductwork that goes through the floor down into the underbelly to circulate hot air around those tanks to prevent them from freezing typically it gives you 7 to 10 degree boost in temperature in the tank so, if you have an unexpected drop in temperature and you get below freezing you don't have to panic and start winterizing it's not meant to be a permanent structure nor is it meant to be camping when it's 10 degrees outside it's just for those unexpected drops in temperatures we have a lounge that slides out makes into a bed here that's 66 inches long by 44 inches wide and we have a huge dinette that folds down into a bed that winds up being 42 inches why, but it's 97 inches from Walt Watts a very long bed the interior decor we're in while this is an international serenity.
So, all international surrenders will have this style floor with the Asian sand high gloss premium wilsonart laminate and then you have a choice of salsa ultra leather espresso which is a dark chocolate brown and oyster which is a light gray this material is very very durable. I can get almost everything out of it except for pen ink and sharpie marker. I'm doing international serenity you get a quarry on countertop this premium quarry on nice rounded edge here nice and thick looking and you get an accent wall here it's like a rusty color and the cabinets are trimmed out an aluminum up top here it's got the overhead internacional roof Locker there's a pattern inside these sliding doors it's like rice paper these cabinets are also backlit so, if you put some bright green dishes in here you're going to have that glow at night looks pretty good they also use this style Hardware for cabinet pulls and then there's an accent in the bathroom door and then you get this decor pillow kit with the green pillow a cream-colored one with the leaf design on it and then you get the galley accent pillow green one here and a red one the MSRP of this trailer is 106 209 the base MSRP before destination which is always 1334 is 94 800 the twin bed option is a zero dollar charge this has the power patio awning which is 3,700 has the solar charging system which is 2200 has the window wanting package for the road side and rear 1350 has the wireless back up camera for 675.
So, this has almost every single option you could get a solar charging system they have 280 watt slimline panels on the roof and you get battery upgrade from interstate deep-cycle lead-acid batteries to the lifeline absorbed glass mat or group 24 series 12-volt batteries you get the Sun explorer display as part of the solar charging system and there's a solar controller already put inside the trailer all the Airstream for 2017 well they're pre-wired for solar. So, they have a quick disconnect port and the roof of the trailer they do not have the hardware on the inside nor the controller, but then there's also enough quick disconnect port at the tongue of the trailer for a portable solar panel now a lot of my videos. I do a full walkthrough where.
I show you how everything works inside the trailer that's not my intention for the video today my video is to introduce folks to this floorplan in the core. I'm going to show you some of the storage and explain to you what some of the items are here you've got a storage compartment below the lounge comes with these plastic bins give you an idea an example of what you could put in here it's got the heavy duty jail ass to keep this compartment closed down when you want to slide it out into a bed you could slide these cushions out drop the back one up against the wall there's a little bolster behind it you can remove or and this is pretty sturdy this is a heavy-duty glides here. So, it could support an adult.
I wouldn't recommend having kids jump up and down on it you could remove these two cushions here and leave them all out of the way and just have a little bed here without extending it out into the aisle or you could slide it up partially and use these little bolsters here up against the wall to give you more. Isles space, but allows home to sleep there the dinette when it folds down all the cushions come up dinette table lifts up unsnaps out of the wall the tag, but the leg flips up cable Lant lays on top of the two benches and the rubber grommet centers it. So, it doesn't slide side to side then you take the backrest from each side and you squeeze them together in the middle and you could use this as a headboard or footboard once it's folded into a bed then you have the option you can grab all the extra cushions from this side and lean them up against the back wall to make that into some type of deep lounge this little cutout here is for the furnace.
So, you don't want to store things here you have another storage compartment this is all plywood with laminate there's not one bit of particle a lot of them use a decal we have a furnace ducked underneath the dinette to electrical outlets one of them is your Shore power electrical from when you're hooked up to a campground the one below is an inverter circuit this trailer has a 1000 watt pure sine wave inverter ver takes your stored electricity juice it inverts into electricity for small appliances save the little plug in a laptop the blu-ray player or television you have several inverter outlets throughout the trailers wanting to dine it one up here in the cabinet there's one next to the television. So, you just unplug then television from this outlet into the one above and then there's also one in the bedroom right underneath the TV pull a player also plays DVDs you have USB charge ports next to the blu-ray we have a USB input into the audio system these lights are part of the. International serenity decor.
So, really the only difference between an international serenity international signature and Flying Cloud it's the decor. So, it's the same shell structure same features just different finishes on the interior throughout international serenity being the most expensive out of the three goes Flying Cloud signature serenity, but we don't consider one to be higher end or better than the others it depends on the customer's opinion of what they feel is the best style for them for 2017 Airstream added the blackout curtain. So, it's just an extra liner on the back and a curtain to allow less light through so, if you want to sleep in there's less light that will come through you still have some light that's going to come through the edges here ocean air roller shades allow privacy and light darkening for this to view windows have a shade as well as the skylight in the galley and there's a skylight in the bath area as well there's a drawer underneath the dinette this is the welcome mat that comes with the trailer it's got a heavy duty grab handle at the entry door you have the screen door guards to protect the screen on your way out there's a heavy-duty bumper over the door so, if you forget to dock on your way out you don't scrape your head about entry door we have the controls for the zip-t relax owning the battery disconnect we have shoe storage down below the lighting for the indirect lights in the back of the cabinets the patio awning light and your main ceiling light switch which is dimmable the lights in this trailer are LED very efficient you have storage behind the sink here on top and bottom fire extinguisher propane leak detector in the hallway smoke detector in the galley and carbon monoxide detector in the bedroom also all the windows are tinted and they are safety glass and there's emergency exit in the bedroom great amount of storage underneath the sink waste pails also included you can see here 2 edge grain of the plywood with the laminate deep stainless steel bowl sink this trailer comes with a gross, if you go to the Flying Cloud there's a Moen faucet currently you have controls for indirect lights in the cabinet spotlight your C level 2 tank mounting system which is your battery capacity fresh water capacity gray tank waste on black tank waste it also houses your water pumps which there's two 18 inch porthole windows behind the sink the reason why this window doesn't open because the entry door swings around and fastens here cooktop ventilation bright light there's a vent louver on the outside you have to open three burner heavy-duty cooktop gas oven there's a procedure the light this.
I do show this in some other videos really good amount of storage and the drawer is there full extension. So, you don't the reach back. I'm going to do self closed this storage doesn't go back deep because the wheel well actually is right behind them they have storage below the oven as well also has the battery charger.
So, as a fan that's going to kick on periodically to cool that down wardrobe and the hallway has an access panel to the shower faucet the rod has grooves in it. So, the clothes don't swing back and forth when you're towing this is the awning tool for exterior the trailer all the hardware is quick disconnect. So, you could actually unsnap a door or just the door, if you needed there's a good amount of state space above the Wardrobe section and then is the box that comes with the airstream that houses some of the items like the optional wireless backup camera will be in there all the remote controls through water filter system welcome mat those will all be in that box sometimes the box is already opened and the items are dispersed throughout the trail shower has a light switch on the outside the pink stuff is the antifreeze because this is right now winter eyes with non-toxic antifreeze the wand would normally hang up here in a wall you can unhook it and spray yourself down there's a pause, button on it to stop it temporarily.
So, you can lather up regular diverter just like in a residential application you also have the clothes line here that hooks in and locks in place for light items no towels or jeans and there is a feint in the bathroom that ventilates air outside there's a glass stepper glass door with a magnetic strip to keep it shut and a heavy-duty safety latch bedroom TV standard is hooked right into the blu-ray player in the back of the trailer a con for control center here controls your heating air conditioning heat pump fan control inside the air conditioning pillow top memory foam mattresses between 7 & 8 inches thick siz a very comfortable mattress to sleep on customers do love that mattress this is the mergency exit window. So, normally to open any window you pull the handles twist pull twist and lift then you snap it into the groove you want to use two hands one on each side and there's three different heights you could utilize make sure you lock this in place before you tow the trailer away this side only difference is the handles are red and there's a quick release for the screen sacrificial release that pulls the screen apart. So, you can climb out panoramic window in the front here's your beautiful view of what's in front of your trailer and then there's a panoramic window in the back sometimes you can back this up to a beautiful lakefront site sometimes you're backed right in up against another person's RV never guaranteed on that view directional reading lights over to bed overhead roof lock or storage there's a privacy screen that separates the bedroom from the rest of the trailer also shuts down the whole way so, if someone wanted privacy whether in a shower there's one here as well you can pull across and you can still gain access to the Wardrobe wire in this compartment and privacy in the bathroom there's good amount of storage space below the countertop which is deep enough you have it electrical outlets GFCI protected a Ledge here for items this lifts up for additional storage has a mirror a large mirror on it you've got a towel bar Dometic toilet it's a porcelain toilet.
So, it's very easy to clean the bowl it's not like one of those plastic toilets that stains and scratches there's a toilet paper holder up here in a compartment on the sliding doors now you access to additional storage you've got a little bit bullet over the sink and then you have your water heater compartment four controls for low point drains and bypass for winterization the round black piece here on the floor that's the furnace duct for the bathroom toilet area tan towel bar ceiling light switch and the water heaters gas and electric you choose which one you would like on you could have both on, if you want and the red light would flicker on and stay on, if it misfires on propane let it sink this is a thick stainless steel sink it's not going to get all dented up, if you drop items in it another growing faucet very high-end beautiful design faucets here and Airstream trailers not plastic faucets like most of the industry uses and you got real residential style Hardware on the door fantastic fan is standard in the galley has a rain sensor motorized lid variable speed control a removable screen for cleaning and everybody always asked what this is this is a microphone for the stereo you could sync that with your phone and hesita to and that would be where you'd speak here and that microphone would pick you up this is Patrick with colonial Airstream in Lakewood New Jersey. I hope you enjoyed this brief video a lot of people say my walkthrough videos might be a little bit too long they're usually about an hour this is just an introduction to this trailer our website is www.pevs.com.
Luxury 2017 Airstream 27FB SERENITY TWIN - Out Of Doors Mart
Original Airstream Barn Find International Serenity 30W Travel Trailer RV | FunnyDog.TV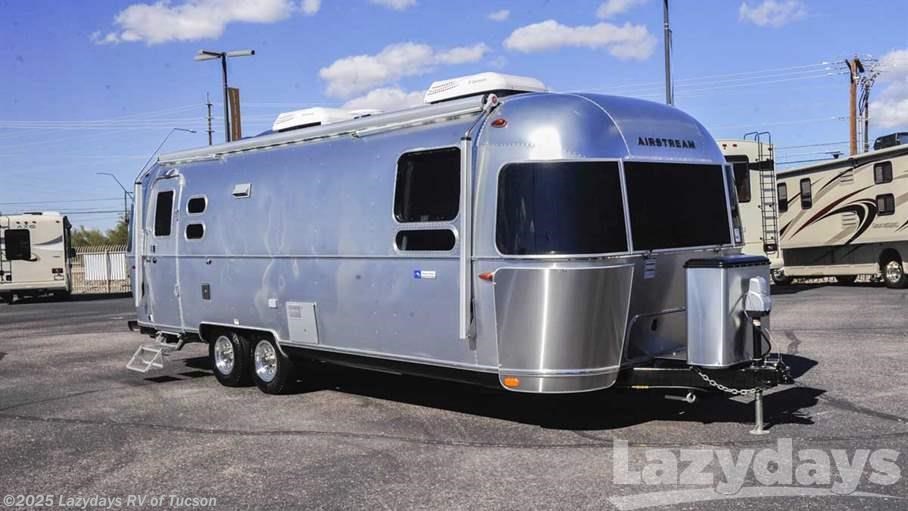 Awesome New Airstream Tommy Bahama Travel Trailer Classifieds | 2017 Airstream Tommy Bahama 27FB Travel ...
Lastest 2014 Airstream 27FB International Serenity Edition Travel Trailer Brand New Phoenix And Tempe ...
Amazing 2017 Airstream 27FB Flying Cloud Travel Trailer Brand New Phoenix And Tempe Arizona | Desert ...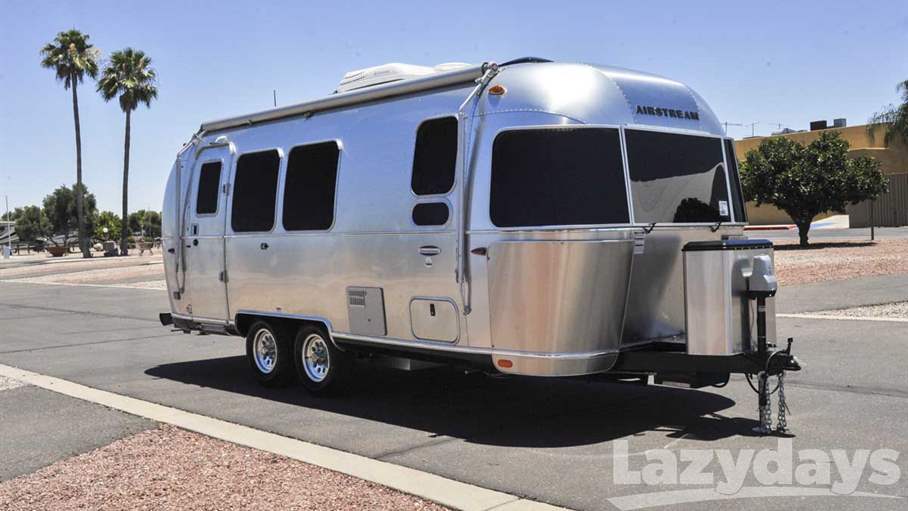 Brilliant Airstream International Serenity 23d Vehicles For Sale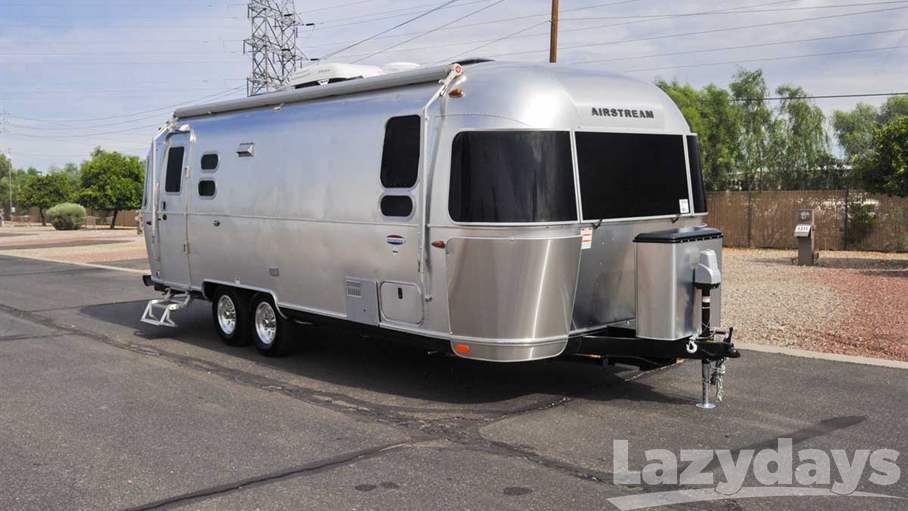 New Airstream 25rb International Vehicles For Sale
Popular 2017 Airstream 27FB SERENITY TWIN - Out Of Doors Mart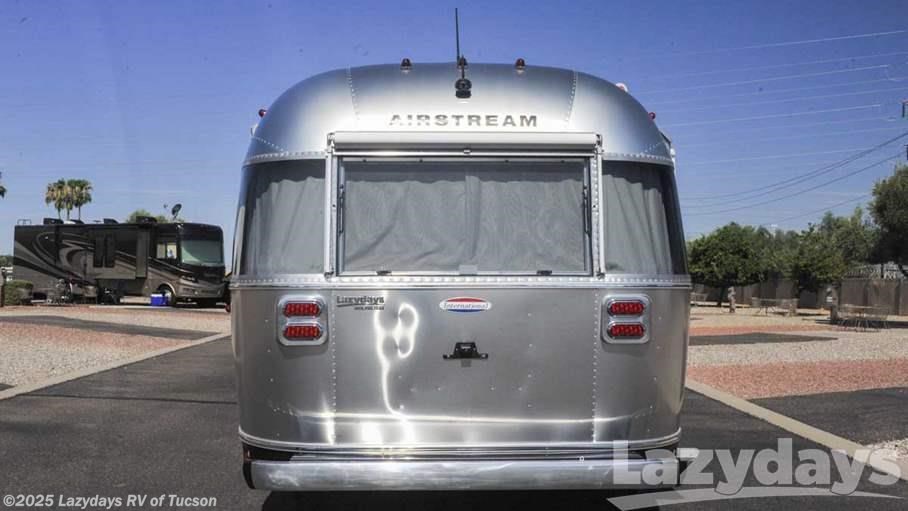 Perfect New Airstream International Serenity Travel Trailer Classifieds | 2017 Airstream International ...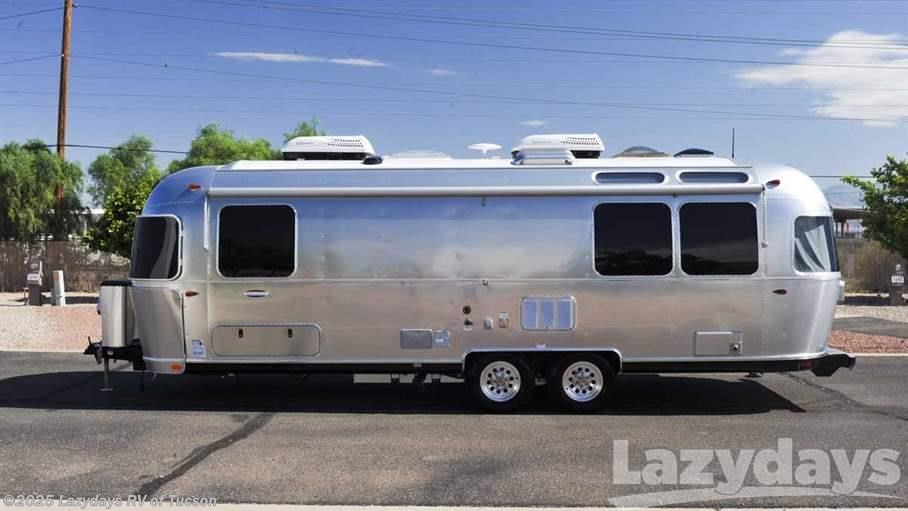 Unique New Airstream International Serenity Travel Trailer Classifieds | 2017 Airstream International ...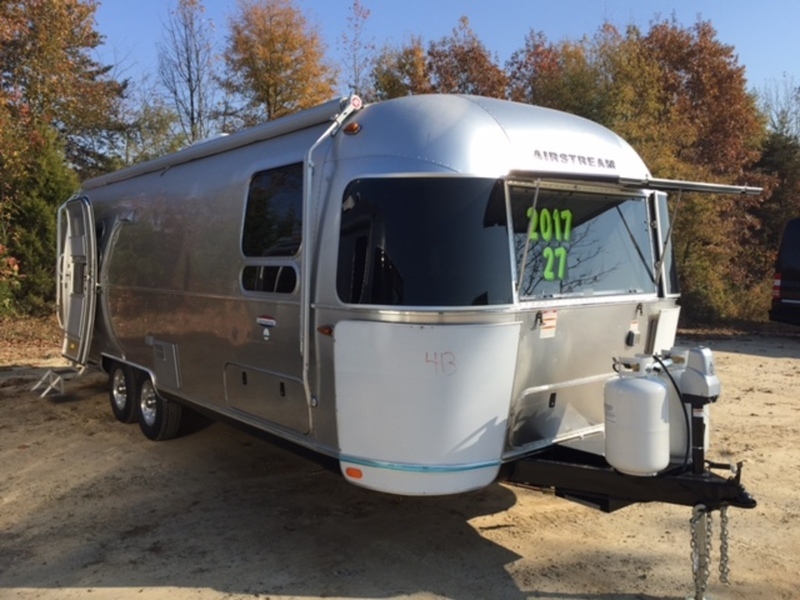 Excellent Airstream 27fb Rvs For Sale In Thornburg Virginia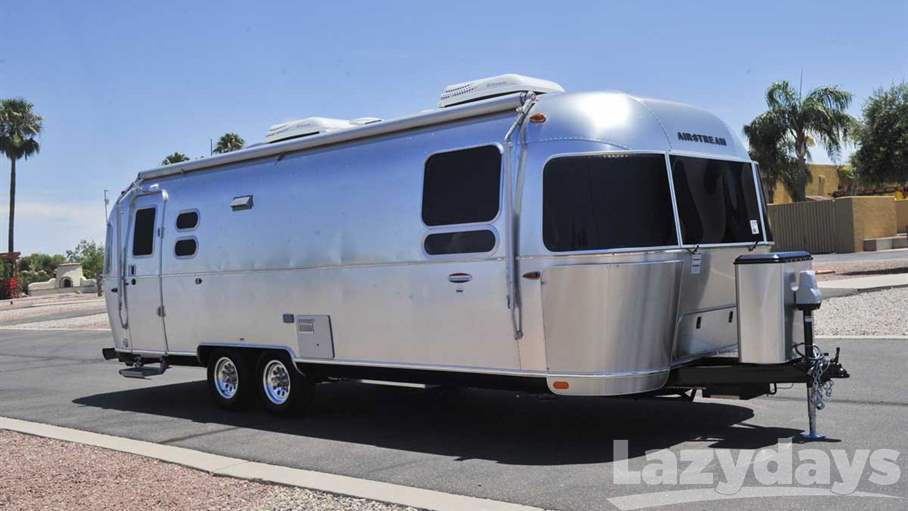 Brilliant Airstream 25rb International Vehicles For Sale
Popular 2017 Airstream Serenity 27fb Twin For Sale - Safford RV Dealership - Thornburg Va 22565 -973219
Unique International. VideoLike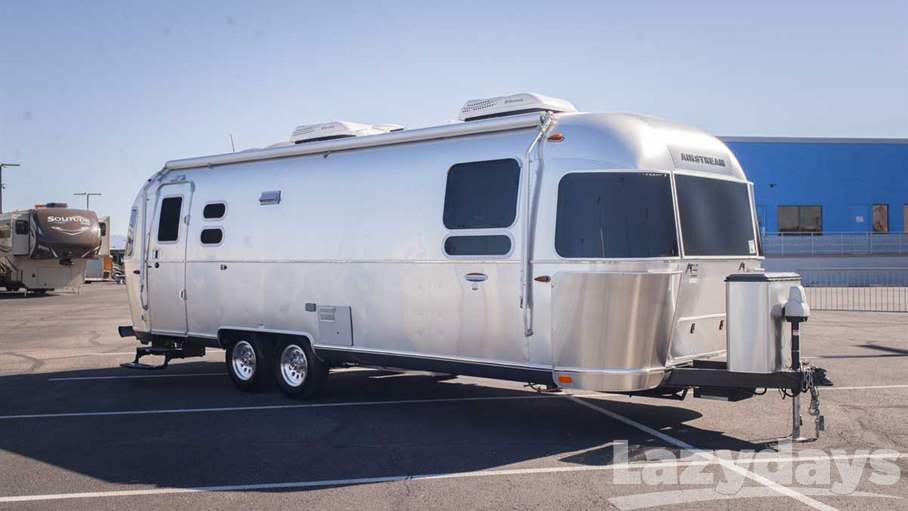 Brilliant Airstream Serenity 27fb Rvs For Sale In Arizona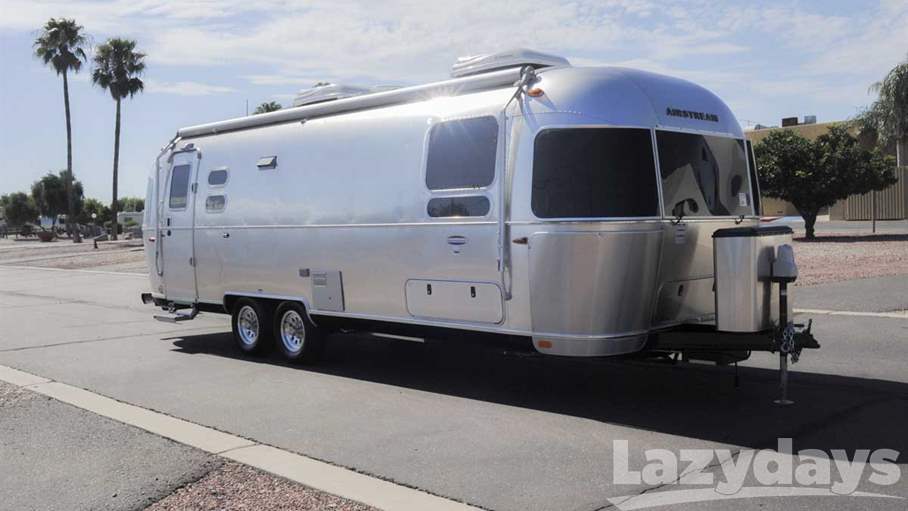 Lastest Airstream International Serenity 27fb Rvs For Sale In Tucson Arizona