let's take a quick tour of the Nash 22h first off this unit is 100% absolute north would we say absolute or wood you will know you're getting a North wood built structural steel off-road chassis that's independently certified by a third-party testing lab using aerospace interference grid technology analysis select great wood frame wall construction with studs on sixteen inch centers or less 2x4 wheelwell framing and two by six slide-out headers plus steel hurricane plate reinforcing and sill plates are pre-drilled at anchor point placement wholly bonded Northwood roof truss system with up to five and a half inch Center crown for maximum runoff wholly bonded inner sealing and 3/8 bonded plywood roots she protected under a heavy gauge one-piece roof membrane all conditions fully insulated suspended heated it enclosed holding tanks with enclosed and insulated valve compartments Northwoods foresees an installation package with our 18 batten fiberglass in our 15 reflective foil in the roof with rigid block foam or residential fiberglass in the walls and floor custom quality cabinetry built with residential face frame construction hardwood doors and drawer faces and roller bearing drawer glides all 12-volt and 110 volt systems our surge tested multiple times during construction to ensure safety and reliability for years to come and we utilize high-efficiency LED interior and exterior utility lighting throughout all Northwood products on the front end you'll find a high profile diamond plate gravel guard individually switched led hitch light dual seven gallon LP tanks with easy opening LP cover the exterior lights on every Nash our energy efficient LED you'll also note one inch thick insulated luggage doors with metal hardware as well as stabilizer jacks standard equal flexus pension easy lube axles never adjust brakes full size 15-inch Goodyear radials with aluminum wheels like all Nash is the 22h comes Stan or generator ready the 22h comes standard with a 10 gallon gas electric DSi water heater full-size spare bumper mounted receiver hitch exterior shower Blackwater plush and every NASSCOM standard satellite ready and pre-wired solar ready for an optional 60 or hundred watt solar panel and standard 20 watt trickle charge solar panel mounted to a standard 13,500 BTU air conditioner with condensation resistant ductwork omnidirectional television antenna and every - comes standard with roof rack and ladder that'll be quick connect that can be used with the optional bumper mounted Aussie girl the 22 H comes standard with an extra-large drop bar and like all Northwood products features friction hinges that are wind resistance carefree traveler 12-volt on now the 22h is one of North was all-time best-selling for plants that's due to the fact that not only it's a very manageable size as far as travel trailers go, but it incorporates a full width bath as well as an extra-large dinette the 22h uses high-efficiency LED lighting throughout the interior it also offers abundant storage with over two dozen cabinet drawers doors and storage areas throughout an Ashes of course absolute north wood which means it uses a residential style base frame construction utilizing hardwood cabinet doors and drawers and roller bearing drawer glides throughout the 22h utilizes Northwoods convenient command center as well as featuring a solar charge controller for the trickle charge solar panel and the nash signature key Center the 22h utilizes a very efficient galley style kitchen that features a 6 cubic foot refrigerator/freezer combo a residential microwave oven with integrated range hood with multi speed fan and light three burner high output range with standard range cover deep double bowl sink featuring a high rise galley faucet removal sink lids plenty of counter space and a nice large view window every now she can stand with an am/fm CD DVD player that's Bluetooth capable that's an absolute Northwood feature now as. I mentioned the 22h features a full width bathroom with a huge wardrobe for all your storage needs it also features a foot flush toilet it also features a highly functional deep ball vanity sink with under sink storage as well as a mirrored medicine cabinet full tub and shower with overhead clearance skylight and magnetic shower curtain now for a coach this size seating and sleeping are more plentiful than you might imagine you have the full size dinette that pulls down into a bed as well as full-size jackknife sofa and full-size queen bed meaning that 22h can sleep six adults comfortably all mattresses in the Nash product lineup feature the camping comfort mattress as well as strutted under bed storage the Nash 22h bedroom features plenty of storage starting with the campers closet with while shelves also featuring two drawers and not one, but two three four overhead storage compartments all the way down to this handy little nightstand with storage cubby popular options for the Nash 22h include exterior marine grade speakers 19-inch one 10 12 volt LED TV fantastic vents in the bedroom 12 volt power jacks thermal pane windows OB Co convenient Center 2.5 own and LP generator a 60 or 100 watt solar panel 11,000 BTU power saver air conditioner cargo carrier for the rear Aussie grill with bumper bracket bike rack Safari tough rear rack and second basket for the safari tough rear rack to see a Nash 22h in person check out our dealer locator to find the dealer nearest you.
Fantastic 2006 Northwood Rv Nash 22H Travel Trailer - Cordelia RV Center | Inventory
Perfect 2017 Northwood Nash 22h For Sale - Broadmoor RV SuperStore Dealership - Pasco Wa 99301 -910638
Excellent 2016 Northwood Nash 22h For Sale - Metra RV Dealership - Billings Mt 59101 -505141
Original 2015 Northwood Northwood Nash Nash 22h For Sale - Thompson RV Dealership - Pendleton Or 97801 ...
Lastest 2017 Northwood Nash 22h For Sale - Thompson RV Dealership - Pendleton Or 97801 -852892
Popular 2016 Northwood Nash 22H Stock 10642 | Triple A RV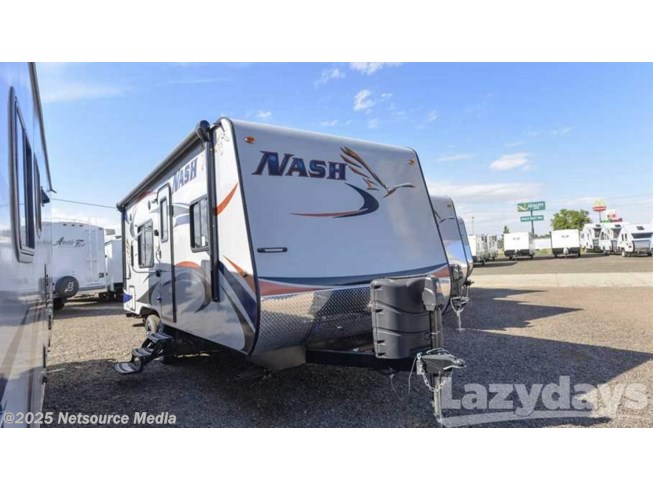 Unique 2017 Northwood RV Nash 22H For Sale In Longmont CO 80504 | 1026811 | RVUSA.com Classifieds
Excellent 2015 Northwood Northwood Nash Nash 22h For Sale - Thompson RV Dealership - Pendleton Or 97801 ...
Popular 2017 Nash Northwood 22H RV-1611 | Sunwest RV Centre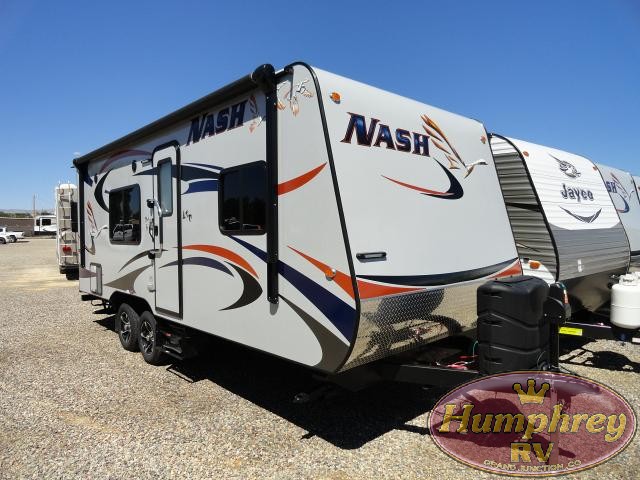 Simple 2017 NORTHWOOD 22H NASH | Grand Junction CO
Cool 2016 Northwood Nash 22H Travel Trailer RV Brand New Phoenix And Tempe Arizona | Desert Autoplex RV
Elegant Quick Tour Of The New Nash 24M Travel Trailer - YouTube
Innovative Quick Tour Of The New Nash 26N - YouTube
Cool Quick Tour Of The NEW Nash 24M. - YouTube | RV U0026 Trailers | Pinterest | Northwood Watches And ...
Beautiful Quick Tour Of The New Nash 23B - YouTube
New Quick Tour Of The New Nash 29S - YouTube
Brilliant Northwood | Whats New
Original Northwood | Whats New
Fantastic 2007 NASH 19B 4 Season Trailer | Doovi
Beautiful Northwood | Whats New
Innovative Northwood | Whats New
Innovative Northwood | Whats New
Luxury Northwood | Whats New
Awesome Northwood | Whats New